How To Promote Your YouTube Channel?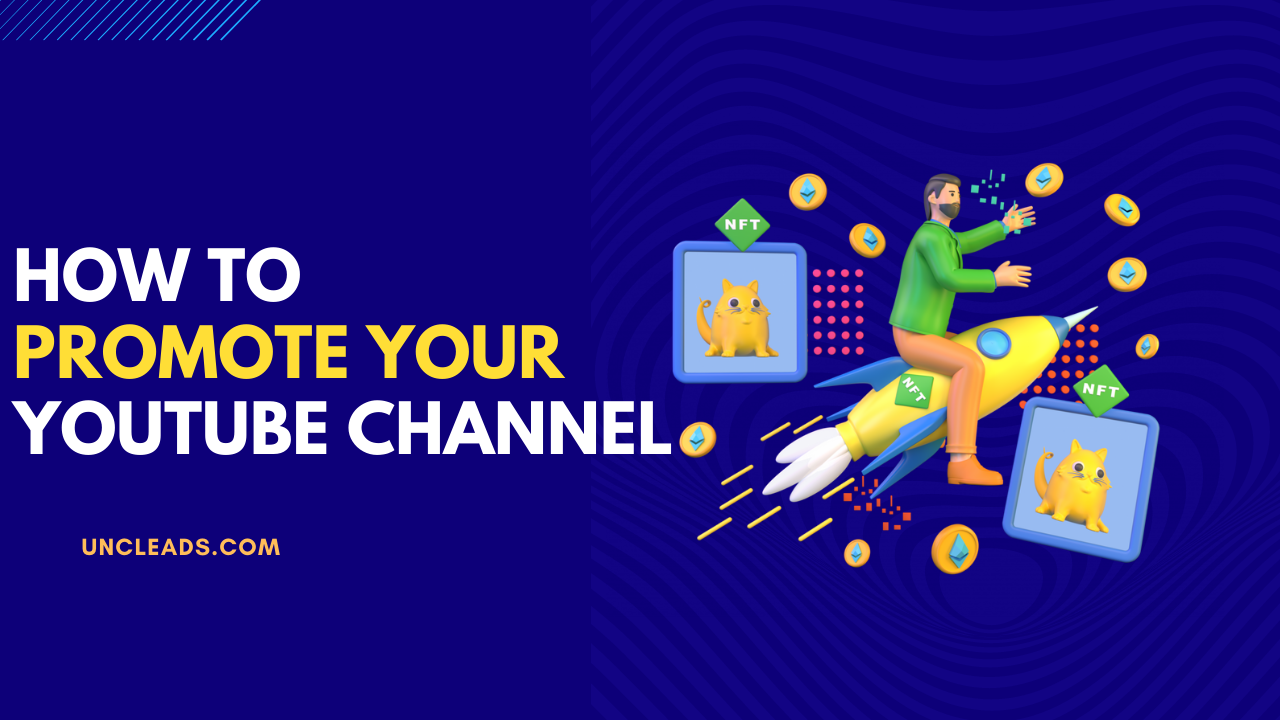 Getting thousands of subscribers is not enough to make good content. It's also essential to be found by the right people at the right time. Here is where promoting your YouTube channel and videos come into play. All of the tips below are to improve your YouTube channel views, all you need to do is rank higher on YouTube and Google and get more people to watch your videos.
1. Nail your YouTube SEO
You can optimize your YouTube videos for SEO in the same way that you optimize your blog posts for SEO. YouTube Promotion tips to make sure your videos rank higher on Google are video description, video categories, Tags for videos, Comments, Channel about channel keywords.

2. Get people involved

If people talk about your videos, it's likely because they liked what you had to say. And YouTube thinks that the way people interact with your video is the most important ranking factor.

3. Add A Catchy Title

After the thumbnail, the title is the next thing people will look at. The title is what will make or break a viewer's decision about whether or not to watch your video. Keep in mind that this whole process of choosing videos only takes a few seconds.

4. Work with other brands and channels

Work with other YouTubers in your field to make content that fits both of your channels. You can also work with other brands you think your audience will like or use. If you do this, you will be able to reach a new group of people: those who look for that specific brand.

5. Advertise on all of your channels at the same time

There's no point in working hard to make content if you don't get it out there and promote it well. Use every bit of each platform to get the most out of your investment.

Once you've put a video on YouTube, you should do everything you can to get the word out about it on other sites.

6. Your YouTube videos should have a beginning and an end

With intro videos, you can set the tone for what comes next. When you use the same kind of intro for all of your videos, it becomes your "signature" move. Use one of the templates in your video's intro maker to make a great beginning. On the other hand, outro videos on YouTube ensure that people keep watching your videos instead of moving on to others.

Conclusion

It's easy. Your YouTube videos won't do much good if you only make and post them. You need to get YouTube views on your YouTube videos out there and get as much attention as possible for your channel. You can also add video ads to your YouTube marketing mix to make your marketing efforts vital. As a general rule, you should set aside four or five hours to promote the content for every hour you spend making it.